Quench your thirst...save the Earth? That's what our younger generation friends are demanding in their beverage choices for 2024. In April of 2023, we published our Beverage Trends Report for 2023, talking about what's big in beverages for the year. One trend we saw grow in 2023 and project to get even bigger in 2024 is the idea of being "Sustainable and Safe". Consumers are not only concerned about their own health, but about the health of Mother Earth.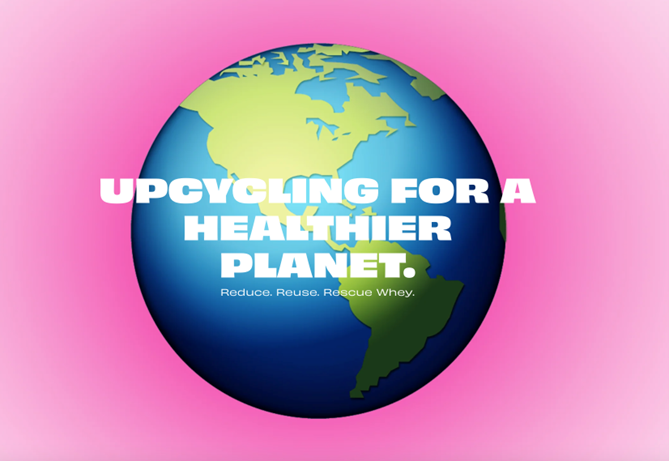 Gen Z and Millennials have continuously demonstrated themselves as the biggest climate and sustainability advocates we've seen thus far. From packaging to ingredient sourcing, they want to see their own values reflected in the products they choose to spend their money on. Because of this, we're seeing a huge influx of products on the market to accommodate- from canned and boxed water to by-product beverage production.
One shiny example of the latter is the beverage company SUPERFRAU! Translating to "Super Woman" in German, SUPERFRAU! is a new type of sparkling functional beverage that utilizes liquid whey, a byproduct of yogurt production, which would otherwise be thrown away. Fighting food waste and climate change, these bubbly beverages are pretty new, but rapidly gaining popularity as consumer demand for sustainable drinks grows.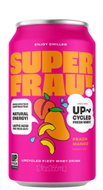 But the benefits don't stop at just being resourceful: these whey beverages are packed with popular fruity flavor options and boast a range of health benefits including being a good source of protein, vitamins, and electrolytes, and promoting gut health.

Touting an Upcycled Certification front and center on their "infinitely recyclable" can, SUPERFRAU!'s commitment to sustainability and combatting food waste is pridefully incorporated into their marketing assets.
Interested in sipping on some sustainability? You can purchase SUPERFRAU! upcycled whey beverages direct or nationwide at select retail stores, like Whole Foods.
Give the globe a quick spin and you'll still find sustainability and upcycling ingredients trending strongly. In Singapore and Japan, the company CRUST is utilizing old, discarded bread and fruit peels to produce unique products. CRUST partners with restaurants and hotels to turn food waste and surplus ingredients into beer and CROP non-alcoholic beverages. With a 70% CAGR since their first year of production, CRUST's circular model for reducing food waste is attracting consumers across Asia both through its sustainable practices and unique flavors.

Interested in learning more about beverage trends this year and beyond? Contact us to learn more about how these trends impact your consumers and stay tuned for our 2024 Beverage Trends Report in the coming months.