Back to main Blog

Stephanie Douglass
Sr. Director, Marketing and Operations
The metaverse is polarizing. Some marketers and brands are embracing the new frontier and going all out building their metaverse brand. Other marketers are avoiding it like the plague, crossing their fingers that it will go the way of MySpace and slowly fade into the irrelevant.
But what about consumers? Do consumers have an appetite for it or expect it from us? The answer is...if not now they will. MDRG reviewed the data and identified 3 key numbers that indicate you should care about the metaverse.
1. 52% of consumers say their happiness depends on technology
Wunderman Thompson's Into the Metaverse report delves into consumer feelings around technology and finds that more than half of global consumers believe that they are physically and mentally healthier due to technology. In fact, the metaverse specifically is seen as a tool to help more than 8 out of 10 Gen Z and Millennials unwind with Gen X close behind.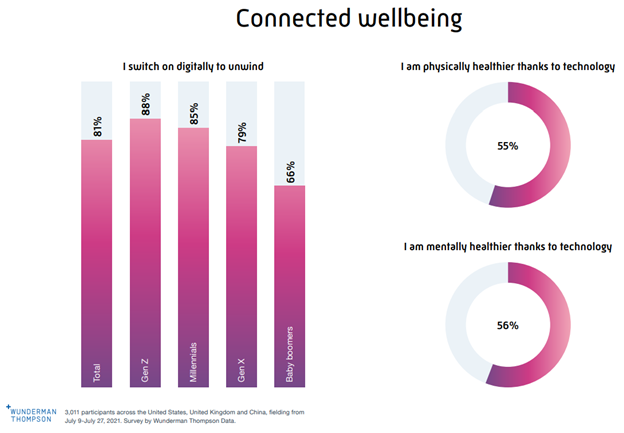 2. 64% of US consumers under 40 believe the Metaverse will be used for customer service in less than 5 years
In MDRG's poll, we found that Gen Z and Millennials have expectations of brands and the technology they embrace. They also have expectations of brands meeting them where they are in terms of customer service. Thus, if your consumer is in the Metaverse, having a channel they can access in that environment will be key.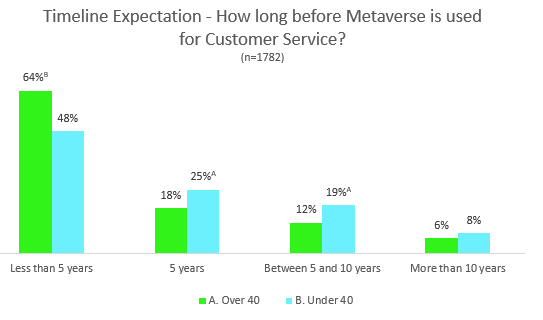 3. 51% of the metaverse user base is 13 or younger
Move over Gen Z, when it comes to the metaverse, Gen Alpha will be the generation to target. With early introduction to the metaverse via games on platforms like Roblox, Gen Alpha are metaverse natives. And take it from me, their Millennial moms spend more money on the metaverse than they realize.
What does this mean for brands and customer experience?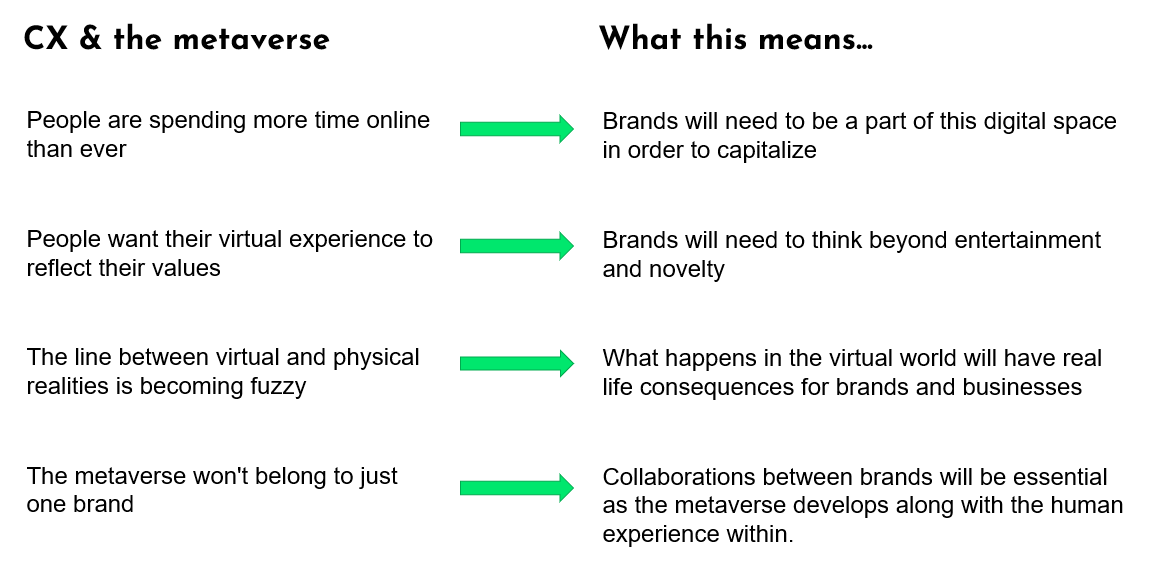 Regardless of the industry, channel, or purpose of a brand, a presence in the metaverse is inevitable. How you enter the metaverse should be carefully considered and researched in order to ensure you are delivering what your consumers want from that channel.